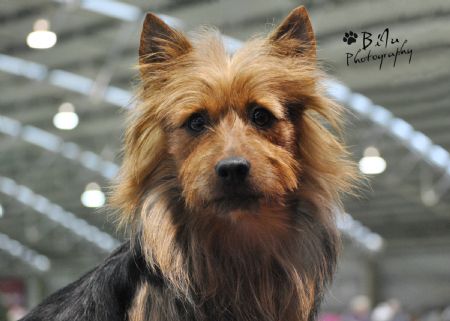 WELCOME TO THE WORLD OF AUSTRALIAN TERRIERS.
This little terrier (affectionately known world wide as "The Aussie Terrier")(or more simply "the Aussie") is a very adaptable little dog, being at home in the city or the country. He is a very affectionate, loving animal who loves to please and be with you. Makes a great family pet .
He is a low set, sturdy dog of approximately 25cm. in height. He has a harsh outer coat and a soft undercoat , Aussies come in 2 colours Blue&Tan or Red/Sandy .
As with all terriers good secure fencing is required as their adventurous spirit will lead to them exploring if not contained.
(Please note this site is a work in progress ... content , photos and pages will be added as time permits ... please keep looking. We welcome your feedback via our Guest Book page.)
132422 Visitors